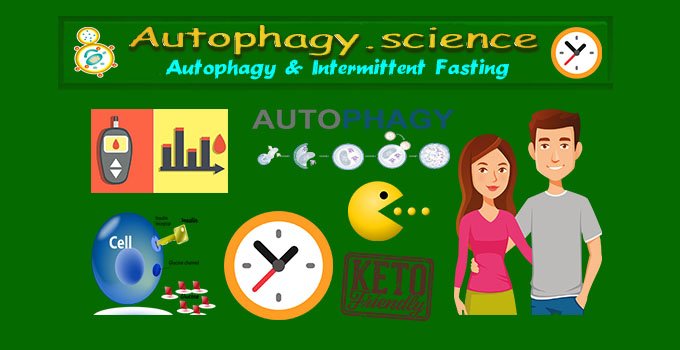 Autophagy Video
A good way to learn about the benefits of autophagy is by watching an Autophagy Video. There are a few really good autophagy videos that you can watch to learn how to get up to speed quickly with how autophagy works, how to use autophagy and fasting for very healing and rejuvenating results. You'll discover the best diet for autophagy, the best autophagy foods and autophagy supplements that you can use, even if you want to boost autophagy without fasting for too long.
Below are my favorite videos for autophagy that explain it for beginners to advanced autophagy buffs. Some are easy to understand and other's go into the autophagy science of how it works on a cellular level, and how to tweak your autophagy results if you're an athlete or are dealing with an important health issue. Autophagy can be a lifesaver, and take your health to a whole new level, that was not even thinkable till autophagy's benefits were discovered and confirmed by not only lab results, but by people improving everything from the inside out. Watching an informative autophagy video can make it a lot easier to understand, as it can get quite complicated, but doesn't have to be.
Here is my favorite beginner autophagy video by Dr. Ekberg who is a holistic Doctor and former Olympic athlete and he gives you a great overview of what you can expect when you are ready to begin your healing journey (and serious anti-aging benefits too) into autophagy:
If you really want to delve into how autophagy works on the cellular level, and how you can tweak it for your benefit to help you improve the quality and quantity of your life, then the following autophagy video by Dr. Joseph Mercola and Siim Land (the leading authority on the autophagy pathway and process on a ) explains metabolic autophagy MTor, autophagy inhibitors and autophagy markers so you can reap the benefits of autophagy in your life.
Naomi Whittel and Dr. Mercola explain how to boost autophagy in your body. Dr. Mercola explains that the autophagy process can even regenerate stem cells when activated for 36 hours plus later in this great autophagy video. It is definitely worth a watch as it can explain a lot on the autophagy stages and the results you can expect when embarking on the autophagy and intermittent fasting journey.
Dr. Mercola interviews Dr. Fung about his longevity solution which involves autophagy and intermittent fasting. Dr. Jason Fung is very knowledgeable on the autophagy guidelines and how to use it to help you improve you health, experience anti-aging benefits, and even lose weight and keep it off. He explains the intermittent fasting and autophagy loose skin benefits, autophagy cancer benefits, autophagy neurodegeneration and brain health, and even autophagy and grey hair. Watch the following longevity fasting and autophagy video and discover how you can use it to make your life a lot more satisfying.